By now we are all feeling effects of the Covid-19 virus, and for many this is uncharted territory. Teachers are working to put virtual learning in place, daycares are wondering how they will support more children, and parents are trying to find new ways to keep their children inside and having fun. While none of these are easy, here are a few tips and tricks to help provide some virtual fun along with some learning.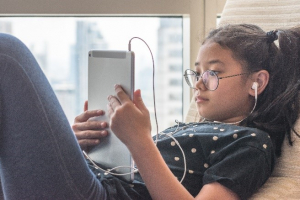 Take a Field Trip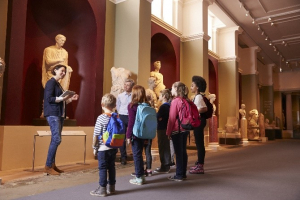 Now, I don't mean have everyone pile in a car and drive to your local museums or zoos, but instead look into a virtual field trip. By using a computer or tablet, children will be able to explore a variety of places virtually. Not only will they have fun, but they will also be able to learn!
Create Your Own Audio Books
Have your children pick out their favorite books, and, depending on their reading level, they can create some audio books using the "record" feature on their devices. Not able to read a book on their own? Spend some time reading it and recording it together so they can play it repeatedly and work on learning to read. Once the audio book is done, you can even challenge your children to create his/her own pictures that fit with the story.
Download Learning Apps
There is always some time for screen play, and one of my favorite apps is "Spelling Monster". This is an app where children can play multiple spelling games to help learn their schools spelling list. You are also able to share spelling list with family and friends to make it more interactive while children are social distancing. Something to note those is to definitely pay for the App otherwise you do not get much use of it.
Use Your Imagination!
So many times I hear children say, "there is nothing to do. I'm bored." This is a time where we as adults need to channel our younger selves and help our children think outside the box.
Build a fort by moving furniture and using blankets.
Provide supplies and have your children come up with a new board game. I used to do this all the time as a child. My mom would hand us a current playing board as ask for new rules.
Create a new puzzle – Take an old puzzle and after it is put together flip it over and allow children to create a new one on the back. They can draw whatever they want, but will love taking it apart and trying to put together their new creation
We all understand that this is a trying time for everyone as we work together to come up with new solutions; but one thing is for certain, the learning should not stop. Hopefully, these tips helped provide a few ideas of where technology can be useful; and when it is time to turn off the device, there is a chance for some imagination. If you have other ideas for virtual learning, please feel free to share so we can all help each other out as we explore some uncharted territory together.