Next school year, classrooms may look different as we work to properly distance children. I have created a variety of floor plans to guide you while rearranging your classroom and providing more distance. It may involve removing some items like carpets or dress-up costumes, but it will provide space to better social distance. Each classroom is created with 35' sq. per child and 120' sq. per teacher. The links below give you a shoppable product list to help supplement your classroom changes or provide alternative seating options.
Age 2 – Designed for 12 Children & 2 Teachers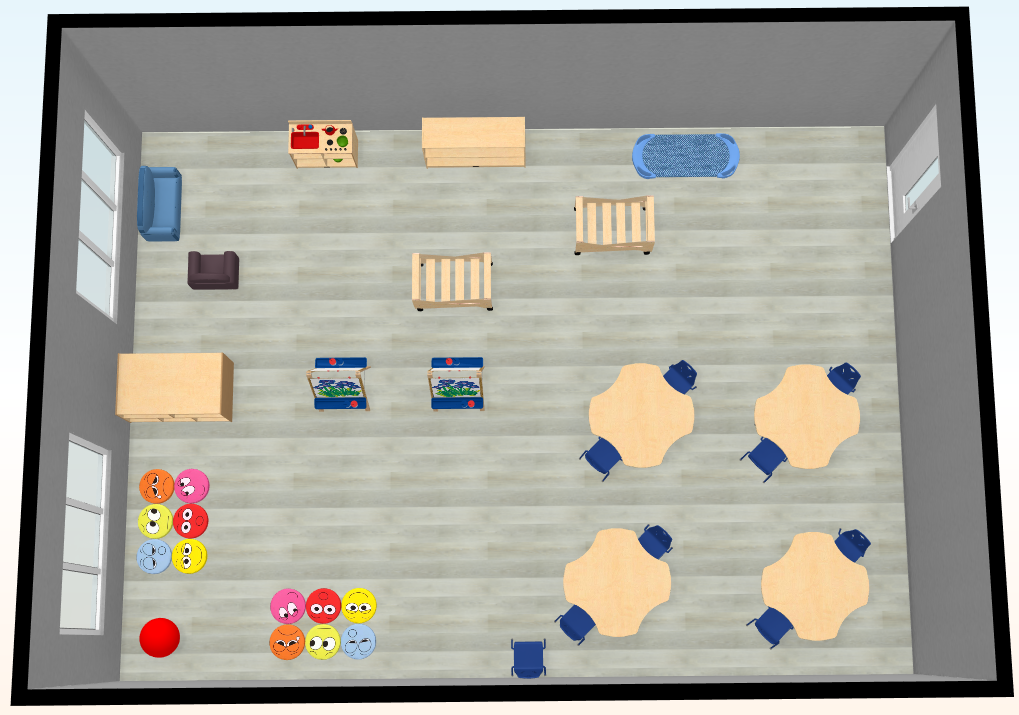 In this classroom, all furniture is easy to wipe down and allows children to space out. Eight chairs have been removed from the classroom so that children can space out at the tables. Lunch may need to be served in two shifts to help properly space children out. The carpet has also been removed and replaced with floor cushions that can be placed throughout the room for children to sit on. Additional sensory tables and art stations have been added to allow for more space between children.
Age 3 (Pre-School) – Design for 18 Children & 2 Teachers
Like the Age 2 classroom, the furniture is easy to clean and looks very similar to the one above, but the sizes have been altered to best suit older children. In addition, this design has more in the dramatic play area to promote imaginative play and social skill development while still being able to social distance. There is also no carpet again, as they are not super easy to clean. This classroom also has more open space due to having more kids and the need to spread them out more.
Age 4 (Pre-Kindergarten) – Designed for 20 Children and 2 Teachers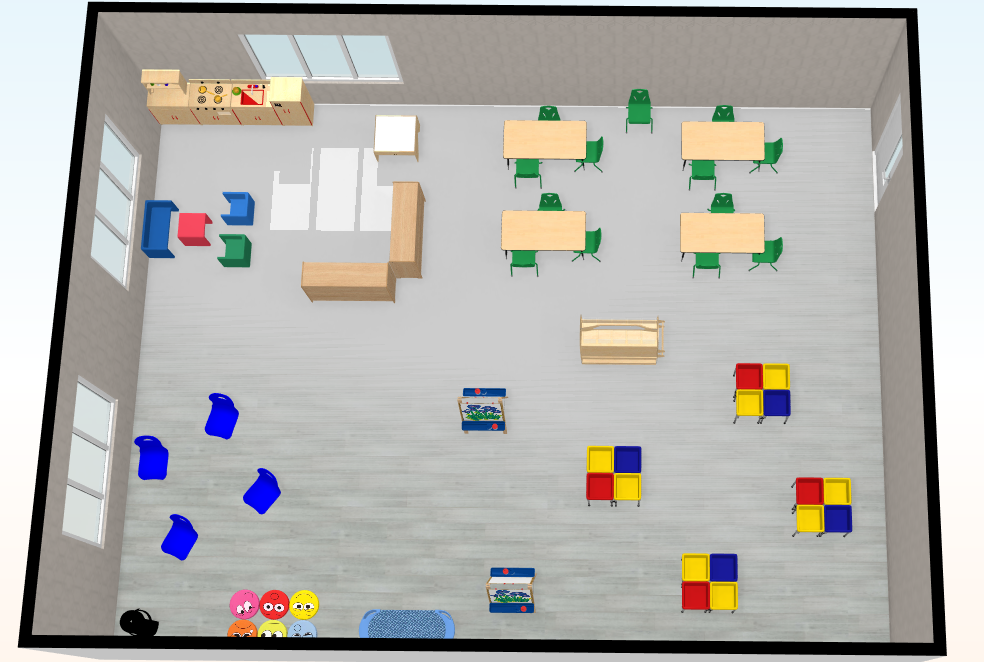 In this classroom, you will notice additional options for floor seats where a carpet would usually be that allow children to switch chairs throughout the year or maybe even the week. In addition, there are longer tables instead of more pod-like tables to allow children to still converse with one another but take up less space. The sensory tables can also be taken apart to allow for more distancing. You could also purchase enough so that each student has his/her own so you could use sensory products that are not as easy to clean as each child would have their own. Extra chairs are stacked along the wall as well to prevent children from sitting too close. Lastly, this room features a STEM cart which has a variety of different bins, and it is on wheels so that you cab store group time kits and easily move it about the room.
Age 5 (Kindergarten) – Designed for 20 Children and 1 Teacher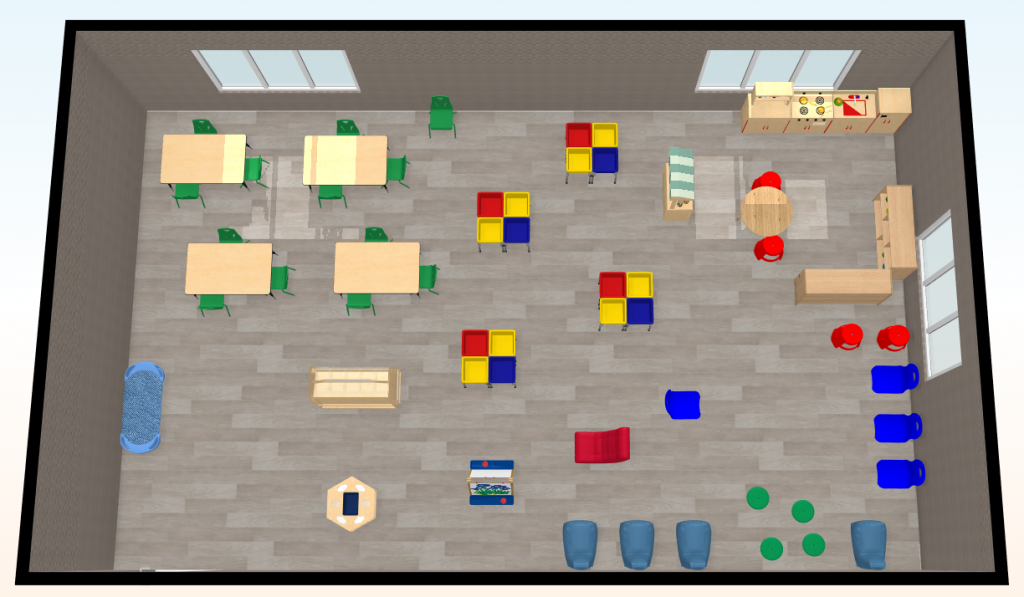 This classroom is very similar to the Pre-Kindergarten classroom, but it is smaller due to having 1 less teacher. In this classroom, you will notice more open-ended seating, along with a marketplace for some more open-ended imaginative play. The science discovery table allows children to have group time and examine things.
Keep the Classroom Clean with PPE & Sanitation Products: