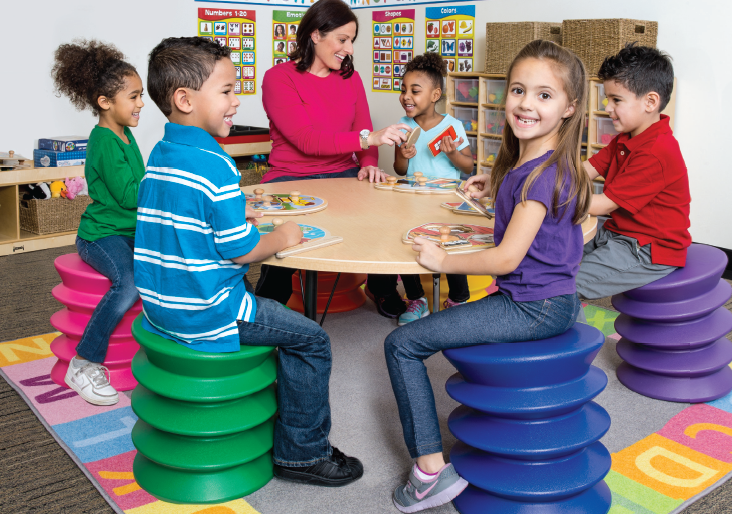 Throughout the pandemic, childcare centers were stretched to the max. Many centers are still feeling the effects from the pandemic and are looking for assistance to stay open, pay bills, keep staff, and hire new staff, all while continuing to provide quality education and care. To help, states have responded by providing funding for childcare centers through State-Level Stabilization Grants. Lean more about these grants and how they may help your center below.  
What are State-Specific Stabilization Grants?
The state stabilization grants are part of the American Rescue Plan Act (ARP) that included $24 billion dollars of funding for childcare centers across the country. These funds can be used to help cover the unexpected costs centers have incurred or will incur due to the pandemic. Additionally, the funds can be used to support the continuation of care to the children the center already serves, as well as to expand the center's services and resources to allow for additional children to receive care.  These grants can be used to offset a variety of costs and expenses, but the grant guidelines and requirements vary slightly from state to state.
How can my center use State Stabilization Grants?
The grants are in place to help each center in ways that are most impactful to them, including assisting with rent or mortgage payments for the center, salary or wage increases, continuing education or training for staff, personal protective equipment (PPE), or even goods and services needed to resume care or increase the number of children that can be served.
How do I apply or access the State-Stabilization Grants??
Due to the varying requirements at the state level, we recommend connecting with your state childcare agency to start the conversation and to see what is available and what the application timeframe is. You can also find more information about the stabilization grants available in your state via the Child Care Technical Assistance Network.
For all state specific grants, you need to apply for the funding. Many states have funding available now and throughout the year in the form of a yearly grant, or even monthly grants. If there are further questions about the funding makes sure to directly reach out to your states Childcare Stabilization Grant application support team.

How can Play with a Purpose help me?
Play with a Purpose is committed to helping you provide learning through physical movement and play both inside and outside the classroom. We pride ourselves in our high-quality products that are all backed by our Unconditional 100% Satisfaction Guarantee.
We can help provide product recommendations to support two key areas of your state grants:
Upgrading and enhancing equipment and supplies for both inside and outside the classroom

Goods and services to maintain or resume childcare such as learning materials, cots and rest mats, and gross and fine motor play items.
Our expansive product selection will surely meet your needs and our friendly staff will help you find the right products to fit your budget. We look forward to helping you utilize this state-level funding for childcare centers!
Do you have questions about the stabilization grants or federal funding available for childcare centers? Are you looking for a quote to share with your grantee office? We're here to help! 
Call 1-855-858-5501 today to connect with a member of our team