I am often inspired by songs. A couple weeks ago I heard a new song from Sarah Bareilles and I knew I had to buy it. I have enjoyed Sarah Bareilles' music since her song, Love Song, was released in 2007. She is not only a great singer, but she is such a great songwriter as well. So, when I heard her song, Little Voice, it really spoke to what I was feeling at that moment. I heard this song right after school had started back. I was thinking about how much of a difference being in my classroom with students had made in my overall disposition compared to six months ago. That's when I heard her sing these words:
"It's just a little voice
And if you're listening
Sometimes a little voice
Can say the biggest things."
That summed up what I was feeling. I had missed the little voices that come through my classroom door every day! My students' little voices can individually say the biggest things and a roomful of these seemingly little voices make me strive to be a better human every day. I want to be the person that all of these little voices need me to be or think I am. I want to share stories with the little voices, that I'm fortunate enough to know, that will inspire them to use their voices to make a difference in this world.
Here are five books that I share with my little voices in an effort to inspire kindness, bravery, speaking out for truth, and acceptance, especially during challenging times.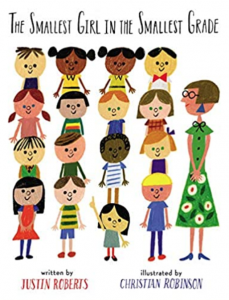 The Smallest Girl in the Smallest Grade
This little girl uses her voice to spread kindness and stand up for others! It's a wonderful story overall with illustrations that are both simple but speak loudly. This book is written by Justin Roberts and illustrated by Christian Robinson.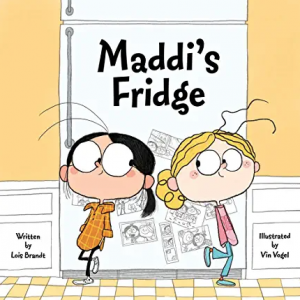 Maddi's Fridge
This book is about how making a difference for one person is just as important to that person as making a difference that is seen by the world. In extension, you never know what the kindness that you extend can turn into as it gives others hope and gets passed forward. Written by Lois Brandt and illustrated by Vin Vogel.

Be You
This book is authored by Peter Reynolds, who is an inspiration to me! I love how this book lets the reader know that no matter who they are, they are unique, they should be themselves, and that they are a true work of art who can make a difference.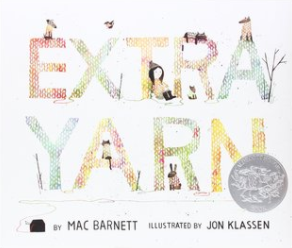 Extra Yarn
I have always seen this story as one that shows how tiny acts of kindness, like the one in Maddi's Fridge, continue to spread and make an impact on numerous people. A small girl finds a tiny box of yarn and starts making things for others until she runs out of yarn, but she doesn't, and that allows her to continue to spread kindness. Written by Mac Barnett and illustrated by Jon Klassen.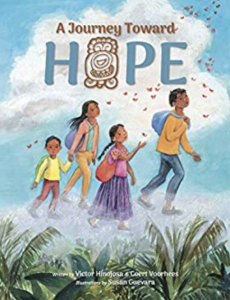 A Journey Toward Hope
Four brave kids from three different Central America countries make one impossible journey to the American border. Even though they come from different family backgrounds and circumstances, they form a family on their journey toward hope, freedom, and being reunified with their loved ones. A moving tale that reminds us all that love and family are universal constructs, no matter the color of the skin. Written by Victor Hinojosa and Coert Voorhees and illustrated by Susan Guevara.
Our students should be serving as examples because they are handling these unprecedented times with grace. I can't wait to see how they take these experiences and change the world into a better place! I'd love to hear what books help you inspire your little voices, especially during challenging times.
Ella's Umbrellas
My daughter, Ella decided to start collecting umbrellas when she was seven years old.  She decided that sending umbrellas to her birth country of Guatemala would make a difference.  Here we are nine years later and her collection has sent 1,000 umbrellas to the people of Guatemala.  For more information, feel free to contact her on her Facebook page, Ella's Umbrellas.