Books are a huge part of any educational day. Whether it's textbooks, chapter books, beginning readers, or books that are read-aloud, teachers use a variety of text to expand their students' world. The beginning of a new school year can be a source of anxiety for students. As we return to school, you may have more students with anxiety than usual. Here a list of picture books that work well as read-alouds to help start the conversation.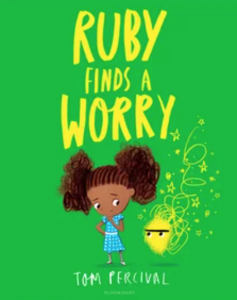 Ruby Finds a Worry by Tom Percival
I have loved this book since the very first time that I picked it up. I never expected it to apply to everyone in my classroom the way it is this year. Ruby is a happy, go-lucky, free-spirited child who we see develop her first worry. How will she deal with it? Will the worry ever go away? What is Ruby supposed to do? This book is near perfection with its simple text, delivering a beautiful message about how talking to someone can lessen your worries.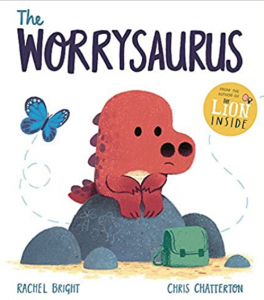 TheWorrysaurus by Rachel Bright and Illustrated by Chris Chatterton
Rachel Bright has been a class favorite with my students the last couple years. Every book she puts out just adds to the reason that children love her work. The Worrysaurus is an adorable dinosaur brought to life by Chris Chatterton's wonderful illustrations. He learns how to handle worries so that they don't stop him from experiencing life. As students come back through the doors of our schools, we must be vigilant in helping them be able to identify their feelings and also cope with them  This book is a wonderful example of a story that does both of those things.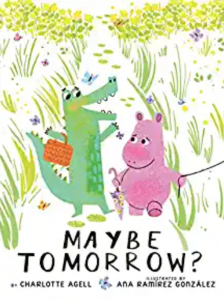 Maybe Tomorrow? by Charlotte Agell and Illustrated by Ana Ramirez Gonzalez
This is my personal favorite on this list. The sweet alligator is working to help the hippo through a trying time in life. How does an alligator help a sad, depressed hippo? By listening, being there, and doing all the things that friends do for each other. This book ever so briefly hints the hippo has lost a friend to death. It isn't so explicit that you can't use it to discuss loss of all kinds. The loss of friends, the loss of their teacher last year, or the loss of routines and procedures all lends themselves to this sweet tale about how friendship, talking to someone else, and sweet memories can help us get pass a traumatic event, like COVID-19 and/or quarantine.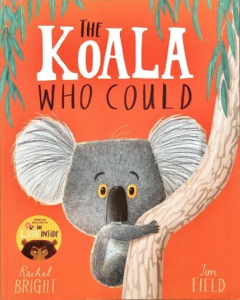 The Koala Who Could by Rachel Bright and Jim Field
Rachel Bright makes the list again with this story of a koala who is too afraid to leave his tree. Many students may feel like this if they are returning to in-person instruction because they have been home for so long. This story pairs perfectly with returning to school because the koala wants to have fun with his friends but the fear of getting out of his tree is too strong, that is until the tree falls (or until the first day of school for your students), and he discovers all the fun he missed by not being with his friends.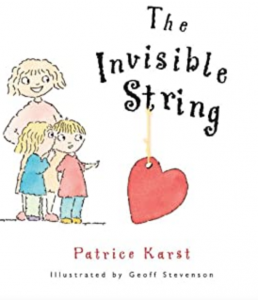 The Invisible String by Patrice Karst and Illustrated by Geoff Stevenson
This is another book that lends itself to students who are experiencing grief, but it also works for students who are experiencing anxiety about seeing a parent at the end of the school day or are fretting about whether or not they will get to see their teacher again tomorrow since last year ended so abruptly. Patrice Karst's heartfelt story has provided comfort to my past students and it will definitely provide comfort to students coming back to classrooms this year. 
Students who are returning to in-person instruction will each have something that they are worried about. Students who have taken their learning to the virtual realm will also have some big feelings that they will need to process. Using picture books is a great way to address the feelings our students experience in a soft, comforting way.   
I hope you find a new book or two on this list! I would love for you to leave a comment below if you have a favorite book that helps students deal with worries and anxiety that I didn't mention!