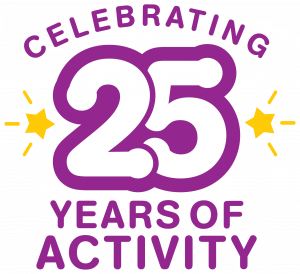 Who are We?
Learning through play has always been a passion at Play with a Purpose! Did you know we have been around for 25 years? As a division of Gopher Sport, Play with a Purpose has a great understanding of what it takes to make quality products that will help with physical development and movement. It is very important that at a young age children learn to further develop gross- and fine-motor skills through play and various activities. Through these activities children begin to retain more information as they learn best when they are fully engaged. Keeping kids engaged during important lessons is something that we at Play with a Purpose have strived to do for the last 25 years and plan to continue well into the future.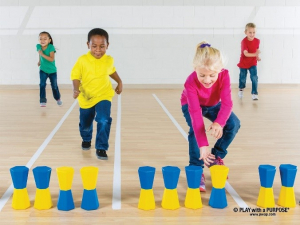 Play with a Purpose began in 1995 to provide solutions for developing children's gross motor skills. Many of our top-selling products aid in developing these skills through fun and engaging activities. Take our ACTION Games for example as each not only comes with all the equipment a teacher needs, but each also includes easy-to-follow instructions that provide learning opportunities for the students. My personal favorite is our ACTION! ToppleTubes game set because the tubes can be used for relays in the classroom, teaching match, or something as simple as color recognition. The possibilities are endless, and we love when you share your activities with us!
Focus on Play
For over two decades now, we pride ourselves on offering durable, engaging, play-based products. Our products also aid in teaching core curriculum—and every product is backed by our 100% satisfaction guarantee! However, that is not all we do. Our friendly staff is here to help you outfit your classroom, learning space, or outdoor playground from top to bottom. We strive to ensure you have everything needed for your children to succeed.
We plan on being her for the next 25 years, but please enjoy looking back on some of our staple active play products that have evolved over the last 25 years.