This is a question many directors, teachers, parents, and school districts are asking right now. Many of us experienced the challenges of distant learning this spring. We all look forward to how can we prevent the spread of COVID-19 while still getting back to school. While there are no easy answers, I am here to help break down some of the information provided by the CDC to help with your classroom setting and get kids back into the classroom. There are 5 areas that I am going to highlight, but remember these are just some of the CDC guidelines, and as educators you need to make the best decision for your school and your community as we return to the classroom.
1. Keep Guiding Principles in Mind
There are 3 levels of risk; low, medium, and high. It is important that educators find a balance with these risks and help children in school prevent the spread. Low Risk would be classes are virtual and there is no in person contact. Medium Risk is having smaller class sizes, spreading kids out, and not sharing a lot of equipment. High Risk would be full-size in person classes and activities with no social distancing being practiced.
2. Promote Behaviors that Reduce Spread
In order to provide a medium risk environment, there are a few additional behaviors that will help reduce the spread. The first is stay home when appropriate. It is important that we educate staff and parents on when to stay home to prevent spread. Second, promote good hand hygiene such as washing hands frequently and covering your mouth when you cough or sneeze. This can be difficult for children to do at first, but little reminders make all the difference. Lastly, the CDC recommends face coverings when applicable helps reduce the spread. However, it is important to remember if a child cannot put a mask on or off, they should not be wearing one. Instead focus more on keeping children 6' apart.

3. Maintain a Healthy Environment
This is as simple as it sounds and working to keep things in the classroom clean and disinfected is necessary. It is critical that frequently touched surfaces are cleaned multiple times a day. Additionally, surfaces and items should be disinfected at the end of the day. The less children share objects the more it will aid the cleaning process and reduce the spread of germs. Increased ventilation will also help, so open windows and doors as your classroom allows or even move lessons outside. Lastly, work to modify layouts in the building and switch up routines to space out children and classes. For example, do not share the outdoor playground with multiple classes if possible or limit one group at a time through the hallways.
4. Maintain Healthy Operations
Help protect your staff, parents, and students by creating new protocols around operations. Maybe have parents call when they arrive and send a teacher out to get the students in the morning to limit the number of people in the building at a time. Post various reminders about good hygiene and social distancing practices that will help everyone. It is important to also incorporate posters designed for children, so they also see the reminders. Further, when it comes to group work, try to keep the same groups together for a few weeks to help reduce the possible spread. Lastly, make sure you set a communication plan with your teachers and parents in the event that something happens and needs to be quickly communicated.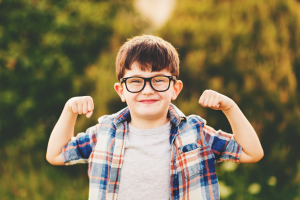 5. Prepare for When Someone Gets Sick
This is of course not something that we hope for, but schools, daycare, and independent centers need to be prepared for.  As mentioned in #4 have a communication plan and an isolation plan for any child or staff member that is sick or have a risk of spreading something to someone else. Once the person is isolated, close of any area that the ill person might have come in contact with and wait 24 hours before cleaning to make sure the one cleaning the area or items is not infected as well. Notify health officials and all close contacts while maintaining confidentiality and follow the self-quarantine guidelines for when the sick person can return.
Having a plan in place will allow you to begin safely opening your school or center and provide the care and education that our children need to grow and develop. It is not going to be easy, and there is no way to keep everyone 100% safe, but by working on these 5 areas you will be able to provide the safest learning environment for you staff and children, and we move into the new school year.